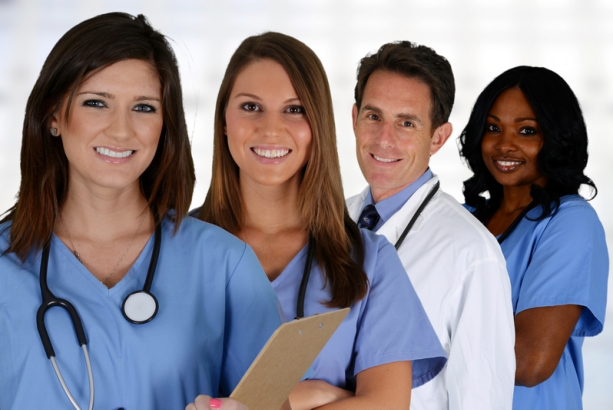 A nurse is a very unique job. It is a profession that provides lifesaving services but in a multitude of ways. Unlike other careers, there are many kinds of nurses and they all provide different types of services, even though they are all technically providing healthcare. So what are some of the many different types of jobs that nurses commonly do?
In-Home Care

When we think of a nurse, the first thing that usually comes to mind is a hospital or clinic. However, it is also common for nurses to be found working as an in-home healthcare provider. This is because not only is it a rewarding experience to provide exceptional care to someone in need in their home but there are many opportunities for LPN jobs in New York.

Clinic

The most common place where you will find nurses is at a clinic. Here nurses provide a number of different services from monitoring vital signs to providing medications in the form of injections or IV. It is also common for a medical staffing agency in Brooklyn, NY to place nurses in these kinds of jobs.

Travel Nurses

Another kind of nurse is a travel nurse. These nurses provide the same kind of services you would expect but they are able to travel not only the country but also the world. Travel nurses move from place to place and hospital to hospital filling in open positions for healthcare facilities in need.

Emergency Room Nurse

An emergency room nurse is a medical professional that assists a doctor in the emergency room. These professionals can provide lifesaving services in dire situations and are a crucial component of every single hospital in the world.

Certified Nursing Assistant

A certified nursing assistant can work in a number of places from adult day care centers to hospitals. These professionals provide the general care for patients. This means taking vital signs, helping with mobility, and generally providing the patient with the helping hand they need. We can also help you find some great CNA jobs, NY.
Those are just a few of the many different kinds of nursing jobs out there. If you would like to find out more about the different nursing career paths or if you are interested in our medical staffing services, please feel free to get in touch with our staff at Stallion Group.