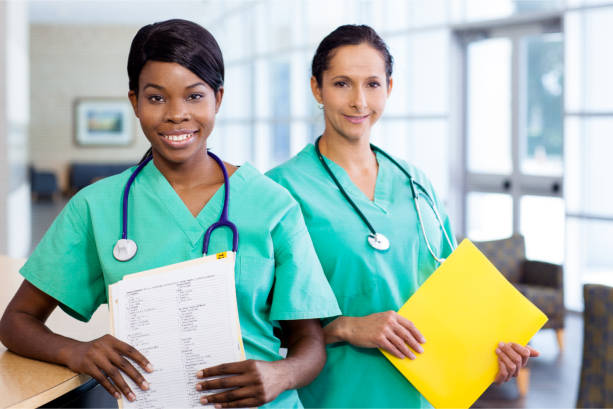 Have you been dreaming of becoming a certified nursing aide? You may be excited of getting that first dream job. To help you in your search and goal, here are 6 useful tips you can follow.
Complete all requirements to become a CNA.
To be eligible for CNA Jobs in NY, the first thing you need to do is to complete all of the requirements to becoming a certified nursing aide. These requirements often include completing a CNA training program and getting a certificate that signifies such completion. Other requirements may also be required depending on the state you are in.
Gain relevant experiences.
Employers love experienced CNAs. Having relevant experiences in performing CNA duties is a competitive edge you do not want to miss. If possible, you can apply for part-time jobs that are relevant to CNA duties.
Take advantage of internship programs.
A lot of health care schools often partner with medical facilities, opening up internship opportunities for aspiring care professionals. Check if your school or training center offers an internship program in your field. Participating in such program will help you gain necessary experience as well as have an idea on what to expect on the real job.
Check with your school's career counselor.
A career counselor often has a list of school-associated facilities that have open positions for different jobs. Talk to your career counselor about which jobs are a match for your abilities and qualifications. See if you can find a position and facility you can work for.
Get in touch with other CNAs.
Do you know other people who are already working as certified nursing aides? They may be able to help you find and land a CNA job. The care facilities they are working in may have vacant positions or they may have started their own facilities. Having a wide network of acquaintances in the field will surely help increase your chances of getting hired for your dream job.
Engage the services of a Medical Staffing Agency in Brooklyn, NY.
Such agency can help you find an employer where your skills and expertise are needed. They can match you with a facility that takes your qualifications into account.
Stallion Group can help aspiring healthcare professionals find employers who are a good match for them. We assist prospective employees with various healthcare jobs, even LPN Jobs in New York. Give us a call so we can start matching you with an employer.