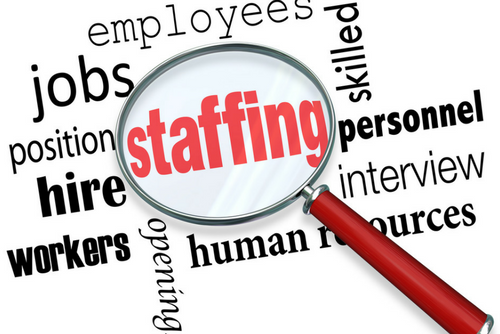 Whether you are a CNA, RN, or a LPN, it can be tricky to find the job you want because of the competition. There are so many nurses who are looking for work that it can be challenging to stand out. Even when your profession is in demand, you still need to take steps to make yourself a preferred applicant among the sea of applicants out there.
Stallion Group is a medical staffing agency in Brooklyn, NY that can help you find the job of your dreams. Here are some effective tips to keep in mind when you are searching for work in the healthcare industry:
Dress for Success
This is a tip that you may have heard of before and this is because it is effective—it's timeless. When you show up to an interview, it is important to make a good first impression. There are many ways you can do this, such as being prepared with your documents or by being friendly to the receptionist. However, the first thing most people will notice is the kind of attire you are wearing. You will want to dress formally and neatly when going in for your interview. You could be the best nurse in the world but if you go in with showy clothes and inappropriate attire, chances are you won't get the job as your attire also speaks of your professionalism.
Be ready. Do your homework!
Don't go into the interview blind. When your potential employers are talking to you, they are trying to decide whether or not you will make a good fit for their team. To help improve your odds, you will want to be prepared with your documents, certifications, licenses, and enough knowledge about the company you are applying for. Have your paperwork such as your resume ready and practice your answers for some common questions they may ask you such as: "Why do you want the job?" or "What are the best assets you can offer the company?" When looking for LPN jobs in New York, or when applying for any nursing position for that matter, this is very important to keep in mind.
A Good Attitude
Your attitude is crucial. You want to be friendly and eager. Going in with a sour attitude is a great way to not get the job. Your attitude and personality actually plays a huge role when you are looking for Nursing, LPN, or CNA jobs in NY. Even if you do not have as much experience as the other people applying, when you have a good personality, you may still end up getting the job. A lot of employers will say that competence can be taught, but attitude is instinctive. They would much rather hire someone whom they can work with harmoniously over someone who seems competent but can't work well with patients or other medical professionals.
These are just a few tips to consider when you are looking for the work of your dreams in the medical field. However, since it is our job to make this process as easy as possible for you, we invite you to join the Stallion Group network of applicants by sending your application online.