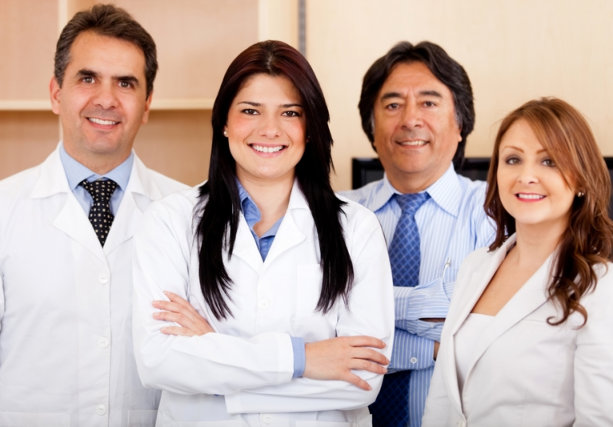 There are a lot of questions you want to ask when deciding to join a medical staffing agency. And one question we know you'll indubitably ask is the benefits.
In this blog, Stallion Group reviews 6 reasons how you can benefit from an agency such as our Medical Staffing Agency in Brooklyn, NY.
You get paid generously.

One of the priorities we need to seek when looking for LPN Jobs in New York is our compensation. When you are working for a medical staffing agency, you are given the opportunity to get paid generously.

Compared to a permanent or full-time nursing job, you get to have the experience you need plus better income. Each extra dollar you earn every hour can spell a huge difference in your life and your career.

Your schedule is flexible.

Being in a nursing job where your schedule is fixed may be good for some. Others find it stressful. If you want to break the endless cycle of nursing shifts, working in an agency is one sure solution.

The beauty of being in an agency is that you have the privilege to work on the time you are most comfortable with. Agencies give you the opportunity to be creative with your work schedule. That way, you can spend more time with your family while gaining experience and money at your own disposal.

You can gain valuable experiences.

Being on a scheduled shift gives you a monotonous work schedule and therefore, a monotonous experience. Everything will just be a routine. You will not learn something new.

But you will never feel this monotony when you are working under a medical staffing agency. You get to be assigned to a plethora of healthcare facilities. You do not only get to work in hospitals but also in rehab facilities or personal care homes.

You can enrich your resume.

Looking for CNA Jobs, NY has many opportunities where you can flaunt your skills. But if you want to experience various work in various nursing fields, you can do so by being in an agency. Not only will you gain experience but also have a chance to enrich your resume.

You can prevent burnout.

If you are working in a diverse facility environment within the working hours you are comfortable with, you help prevent work burnout. When you explore new opportunities, you experience challenges necessary to expand your career and grow in your own field.

You get opportunities to connect with people.

Being in an agency allows you to meet various people in various areas and fields. With that in mind, you can expand your connections so you can have better opportunities and experiences not just in your career but in your life as well.
So do you want to be in a medical staffing agency? Let us know by leaving a comment or sending us your resume online.