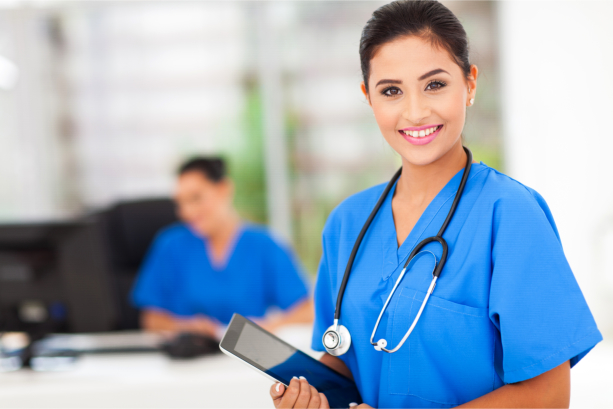 A huge misconception about Licensed Practical Nurses or LPNs is that the only place they can work at is a nursing home or shared residential care home.
Although there are many LPNs who study and train to work in a nursing home, this doesn't mean that everyone who decided to enter the field of practical nursing should only have that option in their careers. There are other places and job opportunities for individuals with the skills, background, and training of an LPN.
We have listed them right here for Licensed Practical Nurses (or aspiring LPNs) who wish to work outside of a nursing home:
Clinical Work for Doctors' Offices
Doctor's clinics actually hire LPNs frequently. A big plus side to this is that there is an endless amount of possibilities when it comes to working at a doctor's office. You can treat pediatric or geriatric patients. You may even work in a specialty office which will allow you to work closely with doctors specializing in dermatology, cardiology, and many more!
Administrative Work
Just because you are a Licensed Practical Nurse doesn't mean you are confined to the medical aspect of your field. You can also work in the administrative side of a clinic or doctor's office! This allows you to work behind the scenes to answer calls, make calls to patients, take messages and create appointments for the doctor, etc. Some LPNs can even be the office managers for the practices!
Home Health Care
If you don't feel like working in a retirement or nursing home and would rather offer your skills and services for a much more personal-based job, then you can opt to work as a skilled nurse for a home healthcare company. You get to visit different clients in their homes and attend to their medical needs. You can even make friends and gain a lot of knowledge and experience about many things along the way!
There are multiple routes to take if you are a Licensed Practical Nurse. It is just up to you to find the job and place that suits your skills and interests. If you are looking for LPN jobs in New York and don't know where to start or how to transition from your current position, let Stallion Group help you.
Stallion Group is a medical staffing agency in Brooklyn, NY that helps healthcare professionals and employees find the right career opportunity for them, whether they are Licensed Practical Nurses or Certified Nursing Assistants looking for CNA jobs in NY. We make sure to find the employer who will appreciate your skills and even pay you well.